Australian Artists Take the Global Design Award 2017
Taking the prestigious Athenaeum and European Centre's Design Award for International Architecture is Australia's very first engineered wood commercial building. International House Sydney, made by Tzannes within this Barangaroo redevelopment, gained recognition from among the world's top design institutions: the Chicago Athenaeum and the European Centre for Architecture, Art, Design and Urban Studies. Here is the sixth major global design award Tzannes has obtained in the previous couple of decades.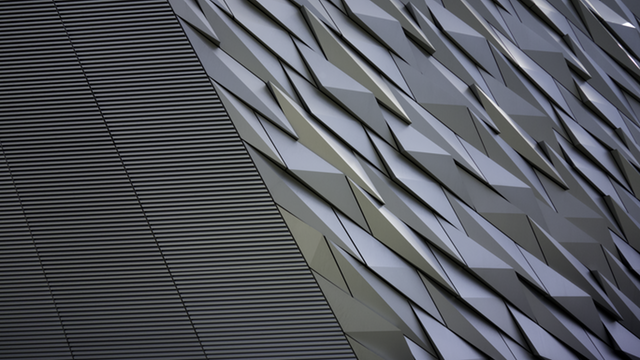 The LendLease-developed International House Sydney opened its doors before this calendar year, as the 'front door' into Barangaroo South. The project is constructed entirely of cross-laminated wood (CLT) and glue-laminated wood (GLT), such as flooring, columns, walls, roofing, laminated architectural timbers, elevator shafts, egress stairs and bracing bays. The six above-ground industrial degrees are supported by one ground-level retail flooring of conventional concrete.
'Tzannes' layout turns the constraints of structural engineered mass wood and recycled hardwood to advantage, establishing a powerful visual presence and legible load route through the construction column and beam structure, so mesmerizing, you'd think it was part of some exhibition installations . A statement issued by Tzannes in reaction to this award explained that the double-height colonnade bracing columns, made from recycled iron bark, evoke memories of this forests' origins of timber, these early trees admired in their brand new industrial usage to further differentiate the structure and its own particular contribution to the design of the public domain.
Absolutely, approximately 3,500 cubic metres of sustainably grown and recycled wood were utilized in the building of International House Sydney. This conscious choice to not utilize concrete supposed that "thousands of tonnes of greenhouse gases" were averted. International House Sydney is an exemplar of placemaking structure that reduces adverse environmental impacts from the constructed environment by using glue laminated architectural trusses. Tzannes states that it provides an ongoing store for carbon monoxidedioxide towards the potential of industrial building construction across the world.
Seven jobs by Australian architects have also received awards in the world's most extensive architecture awards application. The International Architecture awards for 2017 were organised by the European Centre for Architecture, Art, Design and Urban Studies and the Chicago Athenaeum Museum of Architecture and Design at Dallas, Texas to 75 jobs from a listing of 300. One of the granted Australian jobs involving various immense equipment including slab cranes and frannas was, as above, International House at Sydney's Barangaroo by Tzannes, the biggest commercial construction made of engineered wood on earth.
Also getting an Award were John Wardle Architects and Boston-based clinic NADAAA at the University of Melbourne's Melbourne School of Design. Finished in 2014, the building includes four different facades that sew a light-filled atrium in the middle of the school meant to foster collaborative action. John Wardle described the building as an area for research and learning that alone exemplifies plenty of possibilities for pupils to take into consideration when reacting to needs of complex issues.
Christian Narkiewicz-Laine, president of the Chicago Athaeneum, stated that the 2017 prizes demonstrate a devotion to the greatest standards in building design which affect contemporary design now. These new buildings reveal the wonderful quality of architectural talent running across the world, in addition to the vision and determination of their visionary customers who commission them.
The awards set a spotlight on a number of the bigger and exceptional, but not as ambitious, endeavors. They reveal that funding, place, low loader and crane hire or a number of different challenges are no limitations to the creation of excellent quality structure as long as you have the dedication of an ingenious and competent architect working with a wonderful customer.
An all-male panel of jurors was convened in Dallas, Texas composed of architects out of a combination of Texas-based clinics and federal clinics with Texan offices. The panel included Bang Dang (Fang and Dang), Rick Del Monte (The Beck Group), Daniel Dupuis (Kendall/Heaton Associates), Mattia Flabiano III (Page Southerland Page), Brian Kuper (GFF), Heath May (HKS), Ricardo Muñoz (Page Southerland Page), Tom Reisenbichler (Perkins and Will) and Tom Philippi (Smithgroup JJR).
An awards presentation will take place in Athens, adjoining to the Acropolis, on 8. September. Selected projects will be modeled and displayed in a glass showcase in Athens in September, prior to being toured through Europe over 2018.